FOR SALE                             (01/01/15)
Two glass framed early hand coloured engravings depicting a Russian Pleasure Fair in St. Petersberg 1804.
These hand coloured images show :-
1). Hand-Cranked Roundabout.  2). Hand-Cranked 'Up 'n' Downs'.
Frames Measure 38 cms. x 34 cms. (approx.).
Pictures (oval images) Measure 16 cms. x 12 cms. (approx.).
Condition  – Very Good.
Both Framed Pictures Offered For Sale as One Lot.
Sale Price :- £88.00 (eighty-eight pounds only).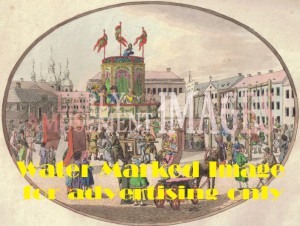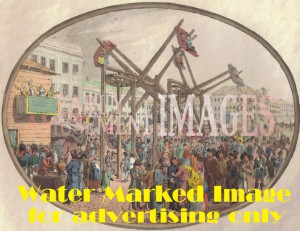 Condition of Sale :-
Purchaser to collect Lot from address adjacent to Junction 6 of the M25 London Orbital Motorway.
Register your interest now at earlyamusementimages@gmail.com