Revered Wall of Death Motorcycle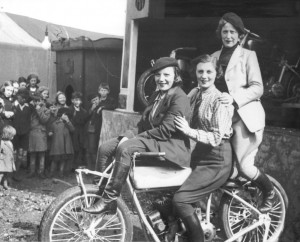 The Indian Scout 101 motorcycle (1928-1932) was revered by Wall of Death riders as the ideal machine for trick riding. This American made motorcycle was a beautiful blend of weight and design and was also loved by the police. The Indian Scout had been around since 1920, but in 1928 received an upgrade including frame and steering geometry changes, an increase in engine capacity to 745cc and a lower seat. The power plant was a 18 bhp V-Twin (42 degree) side valve four stroke engine with a Bore of 73mm x Stroke of 89mm.The tranmission was a 3-speed hand change gearbox, driving the rear wheel via a chain.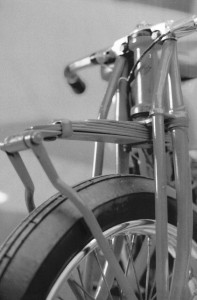 Suspension was confined to a front trailing arm multi-leaf spring with a rigid rear end. The throttle was located on the left of the wide handle bars. Rider comfort was enhanced by the continued use of foot-boards rather than foot-pegs. The machine weighed 370 lbs. All in all, the overall package was one of strength and reliability. Trick riders used the front leaf spring as a foot-rest for some of their show stunts, together with standing on the foot-boards for their high-side and low-side daredevil trick riding. Many Wall of Death bikes featured an engine cut-out button on the handlebars to induce backfires to enhance the overall show!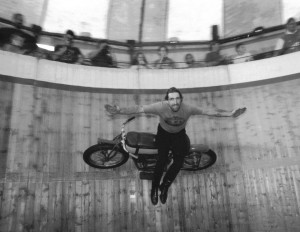 Intellectual Rights and Images Copyright EAI Picture Library